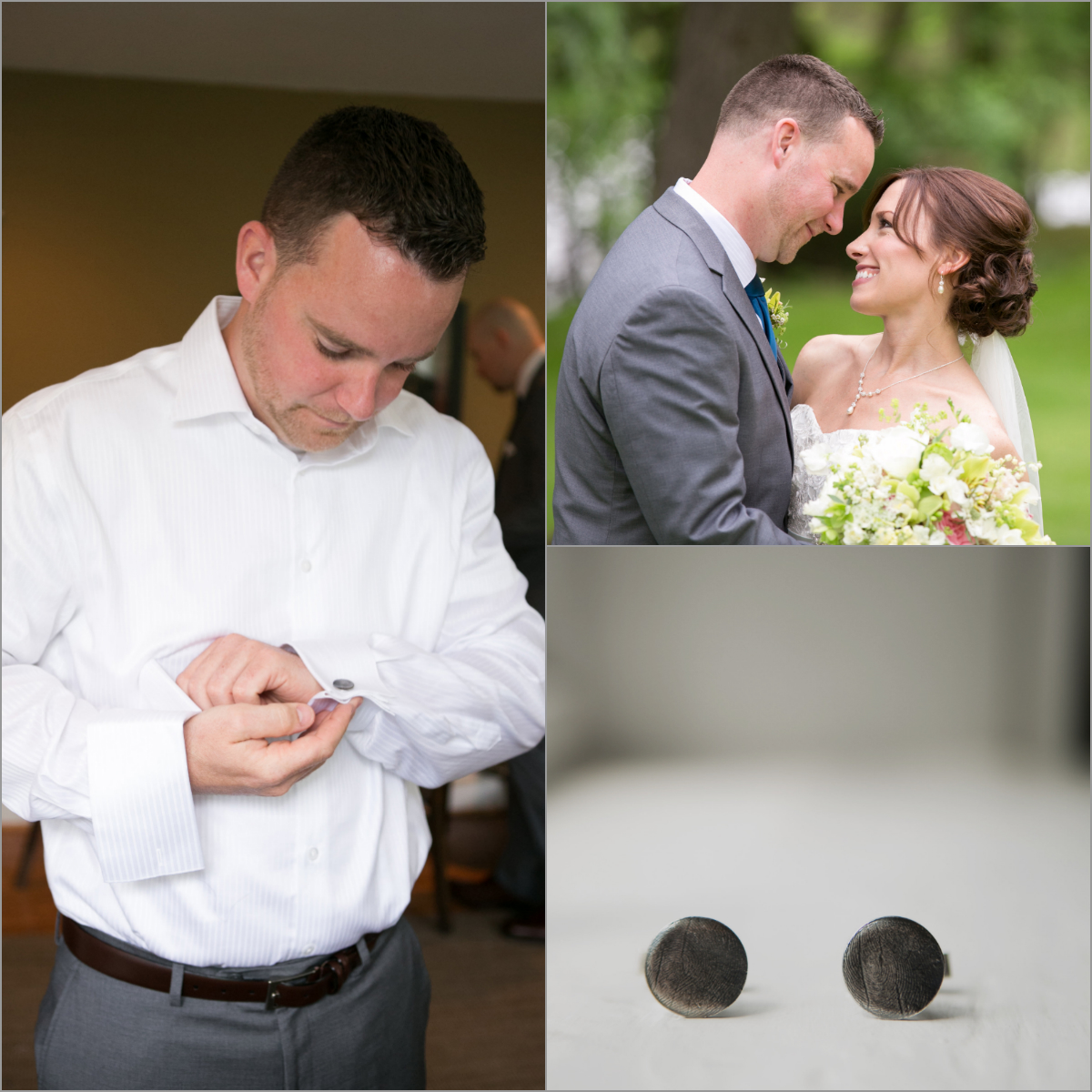 This beautiful pair from Pennsylvania were joined together in matrimony just this May! The lovely bride, Stephanie, commissioned me to create a set of silver cufflinks for her man. She just sent me these gorgeous pictures of their special day.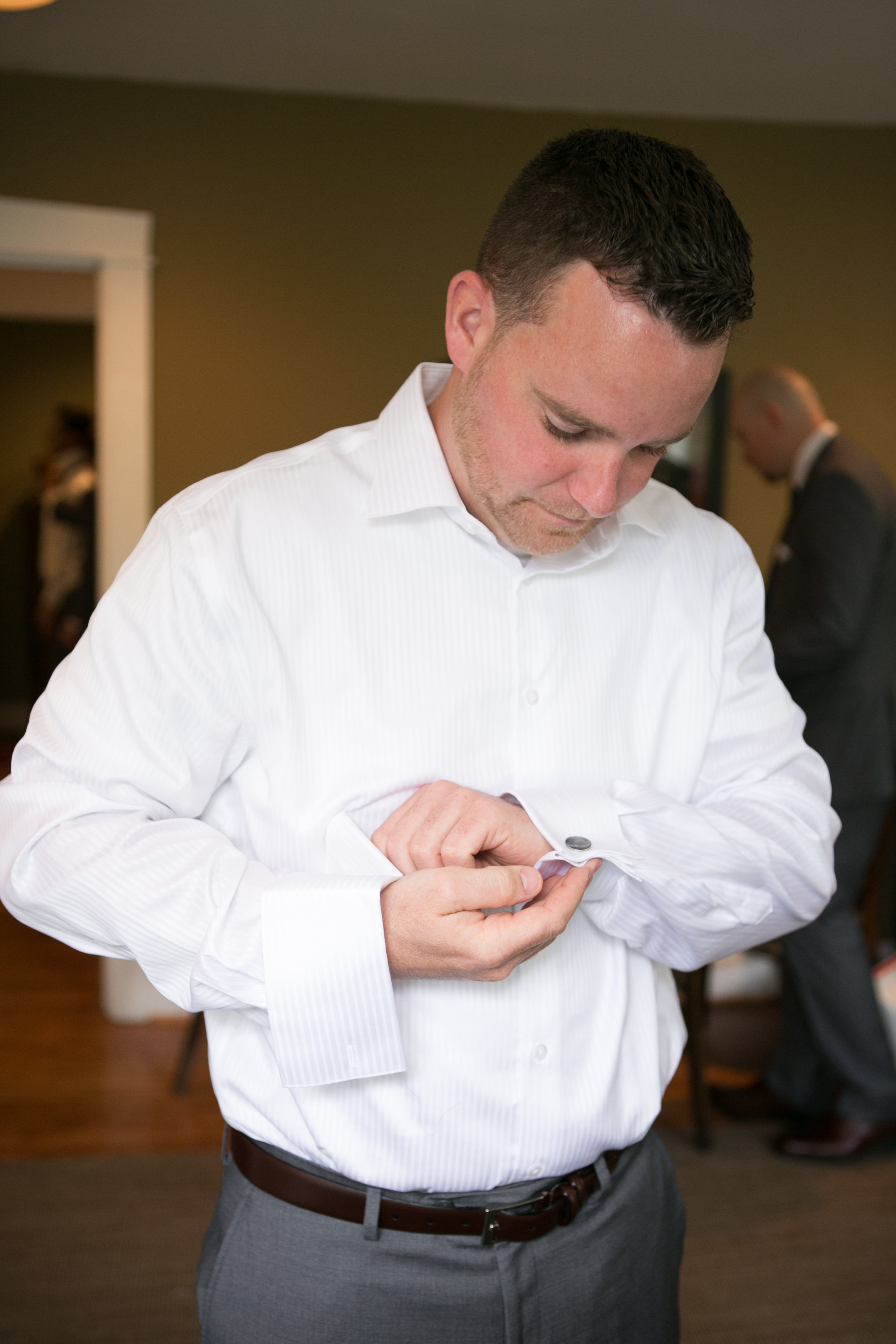 And here is her handsome groom putting on his adornings, getting ready to greet his new wife.
Stephanie wrote to me afterward:
"Thank you again for creating the custom cufflinks for my hubby on our wedding day… he was very surprised! He actually had a custom pendant necklace of the same type made for me, of his thumbprint… we're pretty much two giant nerds made for one another!"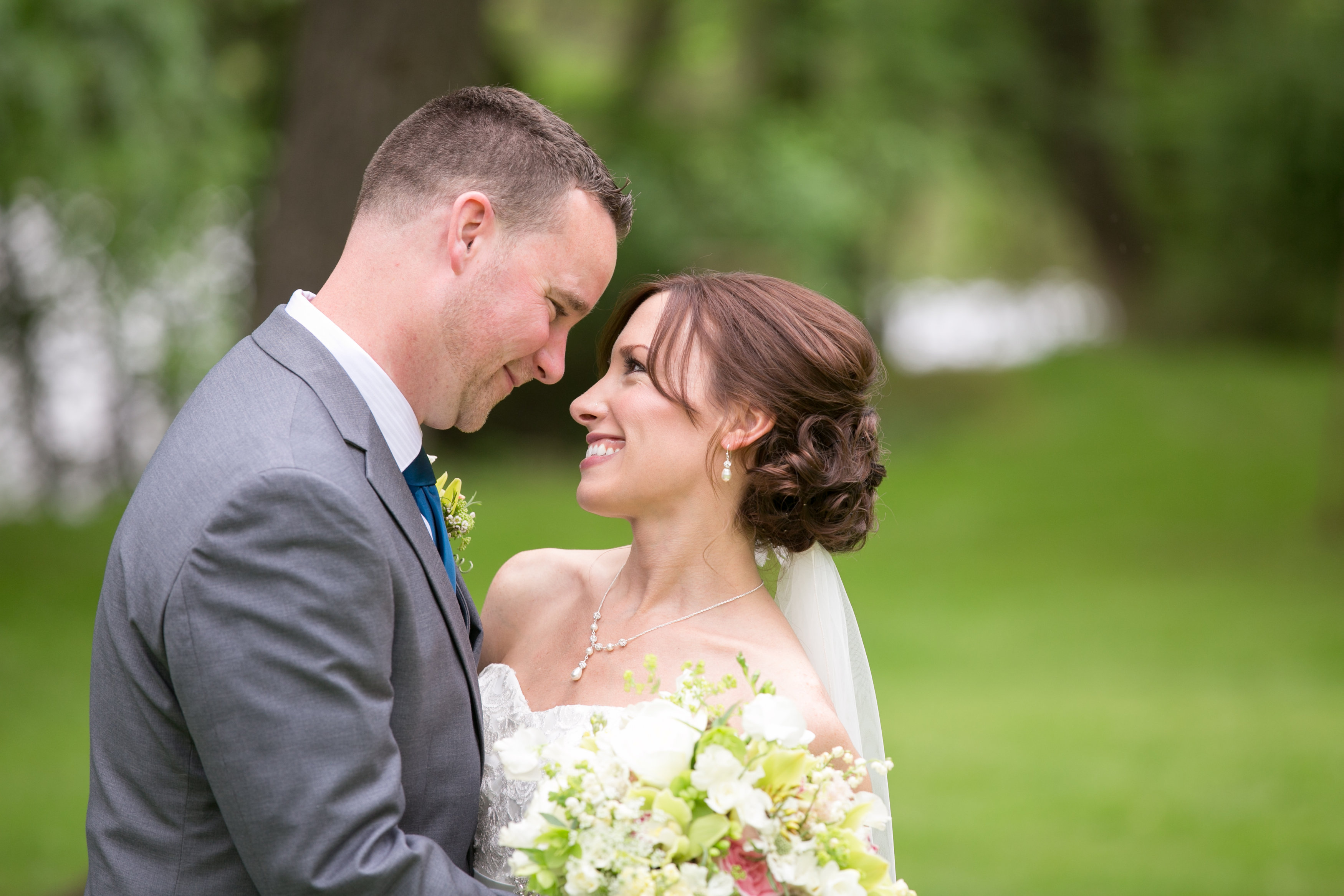 Let's celebrate these two lovely people and wish them infinite years of happiness and blessings! May God watch over you two and keep you cradled in His loving arms!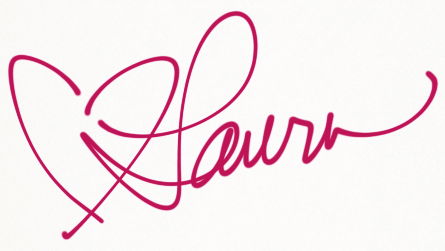 ps… if you'd love to have your own set of custom fingerprint cufflinks created for you, you can place your order here.